AmeriPride Uniform Services
All of our uniform programs are designed with your specific industry in mind. Whether you rent, flex-lease or purchase, we have the right products and dependable services to meet your needs and elevate your brand image.
When you partner with AmeriPride, your uniform service program benefits go beyond the high quality, brand name uniforms themselves. We are ready to work with you, on site or off, to best determine what your needs are. You'll be supported by fully-trained customer service representatives and a 24/7 Customer Portal that allows you to manage your program from anywhere, at any time.

We offer a wide selection of uniform types and sizes with the option to add branded emblems, logos and other types of personalization. And no more worrying about uniform inventory – we offer scheduled on-time pick-up and delivery. We are dedicated to quickly responding to any needed repair, replacement or support issue, making AmeriPride the best choice for anyone looking for a full-service uniform provider.
Learn more about our uniform service programs and the industries we serve below.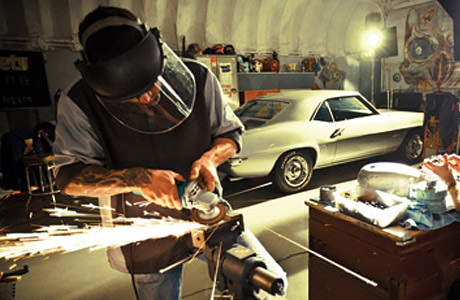 INDUSTRIAL & AUTOMOTIVE
Quality workwear featuring the latest advancements in comfort and durability.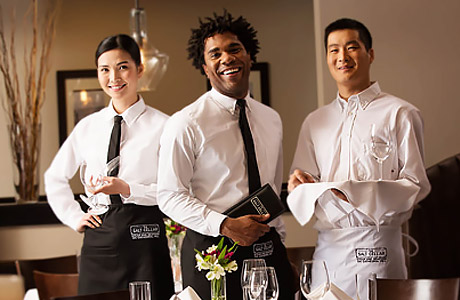 HOSPITALITY
Front- and back-of-the-house apparel for restaurants, lodging and more.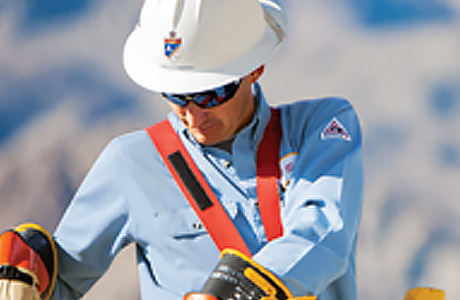 FLAME RESISTANT
Flame-resistant work apparel designed for intermittent exposure to flame or heat.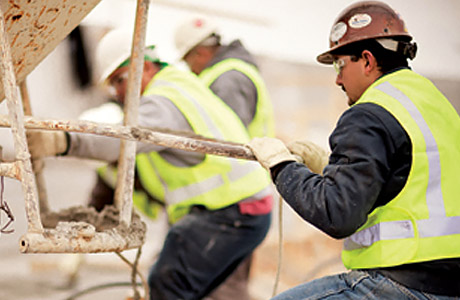 HI-VISIBILITY
Hi-visibility and enhanced visibility products to keep your employees safe and seen.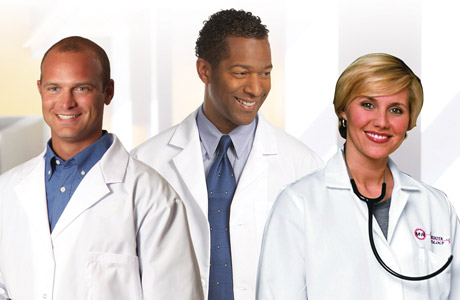 HEALTHCARE
Dedicated routes and equipment ensure safe apparel handling and no cross-contamination.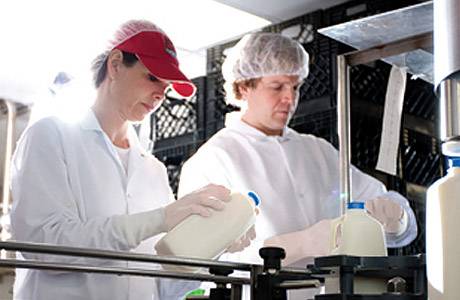 FOOD PROCESSING
Food-friendly apparel options to keep your team looking and performing at their best.
Uniform Branding and Image
Personalized uniform apparel improves workplace performance and security, boosts name recognition, and increases customer confidence. From industrial work shirts to executive oxfords or casual polo shirts to rugged outerwear — we can turn any of our uniforms into your signature work wear.
Choose From Several Types of Personalization
Emblems and name patches
Custom logo embroidery
Stock embroidery and standard lettering
Personalized uniform programs support your brand and image by creating a great first impression. J.D. Powers and Associate research found:
83% say employees in uniform are more recognizable
70% of customers are more likely to buy from an employee in uniform
58% believe uniforms enhance the perception of a company's service or products
---
Uniform Service Programs
When you partner with AmeriPride, your uniform service program includes:
On-site needs analysis to determine custom program elements for your workplace
Fully-trained Customer Service Representatives (CSR) to manage your uniform program
Access to our Customer Portal 24/7, from any device. Access/download your invoices, pay your bill, find out when your next delivery is, directly contact your Service team, and more
Our Complete Customer Care (C3) includes quarterly Customer Service Manager (CSM) visits
Our CSM's are equipped with tablets running our proprietary C3 Mobile technology so they're always connected and can receive customer messages and access your entire account history via our Portal
High-quality garments from the best brands like—like Red Kap and Dickies—that deliver a competitive edge and boost team spirit
Wide selection: from crew shirts and uniform shirts to jeans and shop coats
Complete sizing, installation and seamless transitions
Professionally-applied branded elements, emblems and personalized name tags
All garments identified with a unique number and employee name for tracking
Scheduled pick-up and delivery
Uniforms delivered ready to use, repaired or replaced as needed
Employee locker programs
Immediate attention, rapid response, and easy, transparent transactions
We're Here to Help!
Call 800-750-4628 for the branch nearest you or click below to contact us.