Textile rental services company recognized for commitment to sustainability in fleet

MINNEAPOLIS – (November 14, 2016) – AmeriPride Services today announced it was included on Heavy Duty Trucking's 2016 'Top 50 Green Fleets' list for the third year in a row. This list recognizes fleets that have made a commitment to sustainability, alternative fuels and lowering greenhouse gas emissions.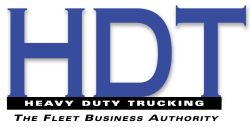 "We are very pleased to be recognized for our efforts to be more sustainable in our fleet operations," said Brian Keegan, Safety and Sustainability Officer at AmeriPride. "This honor is due in no small part to our fleet team's hard work and persistence in identifying opportunities and implementing alternative fuel technologies into our fleet. It is also a testament to our family ownership's ongoing commitment to incorporating green technologies into our operations."
To be considered for the list, AmeriPride provided information about its fleet initiatives, alternative fuel use and SmartWay participation, as well as other additional projects like trailer skirting and telematics technology. AmeriPride received a certificate of recognition and will be featured in a cover story in Heavy Duty Trucking and online at www.truckinginfo.com.

About AmeriPride
Headquartered in Minnetonka, Minn., AmeriPride Services is recognized as one of the largest textile rental and supply companies in North America. Operating more than 115 production facilities and service centers throughout the United States and Canada, the company provides linen and towels, uniforms, floor mats, restroom and cleaning products to nearly 150,000 customers through rental and purchase programs. As a true business partner, AmeriPride helps customers improve their image while keeping facilities clean and employees safe. Innovation, personalized service and a dedication to company values has sustained the private, family-owned company for more than 125 years. AmeriPride's demonstrated commitment to customers, the community, employees and the environment has made them the People You Can Count On. Additional company information can be found at www.ameripride.com.